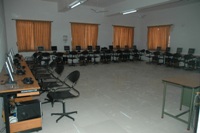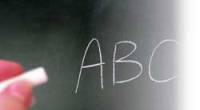 Communication Lab
Communication Laboratory using advanced communication technology is for increasing communication skills. Communication derives from the Latin 'communis' meaning common or shared. It belongs to the family of words that includes communion, communism and community. Until we have shared information with another person, we haven't communicated it. They have to see the information the same way we do. Communication is the process of creating shared understanding.
Means of communication:
Reading
Writing
Listening
Oral Communication
Analysis of Technical Data
Electronic Communication
Body Language
Scope of Multi-media Communication Lab
We are trying to enhance all the skills using a Communication Lab. Listening and Pronunciation part comes under ETNL Language Lab. Group discussion skill and body language are focused in Communication Lab.