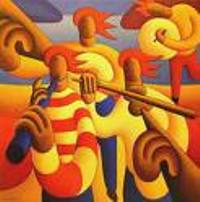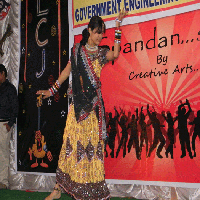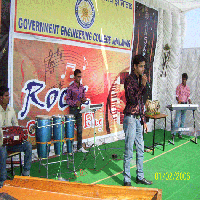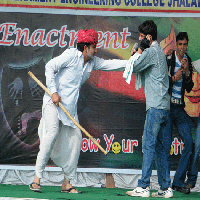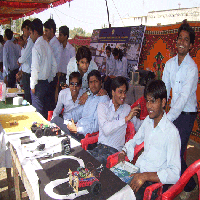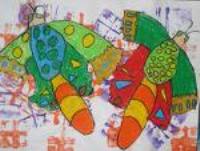 Creative Art Society
Fine Arts has been included under the definition of technical education in the All India Council of Technical Education Act and therefore its norms are being strictly adhered to. Moreover, Govt. Engineering College affiliated to Rajasthan Technical University, one of the India's largest universities.

The college is housed in its own premises with an independent campus located in a picturesque landscape. The serene environment is just right for the students to stretch their imagination and allow their creative thoughts to shape into works of art. The faculty comprises of a team of dedicated and talented teachers. A unique consulting cell takes care of the interaction of the institution with the industry thereby providing ample opportunities for the students to work on diverse projects. These features make this college a training centre for creative minds for the 21st Century.
'Creative Arts Society' provides a platform through which students can showcase and sharpen their skills. To widen its spectrum, it is divided into 6 divisions i.e. Dance & Music, Dramatics, Fine Arts, Literary, Photography and Electronica with following faculty members associated with it.
S.No.

Designation

Name of the Faculty

Department

1

Chief Advisors, Creative Arts

Ms. Achala Nagar
Ms Shweta Arora,

Chemistry
Physics

2

Faculty Advisors, Dance & Music

Sh. Vikas Kulshreshtha
Dr. Nidhi Bhatnagar

I.T.
English

3

Faculty Advisors, Dramatics

Sh. Ashwini Sharma
Mrs. Aditi Dwivedi

C.S
Management

4

Faculty Advisors, Fine Arts

Mrs. Sunayana Kumar
Ms. Nikita Jain

Management
Mathematics

5

Faculty Advisors, Literary

Dr. Nidhi Bhatnagar
Sh. Susheel Sharma

English
Chemistry

6

Faculty Advisors, Photography

Sh. Nitin Arya
Sh. Rajneesh Sharma

Mathematics
Civil Engg.

7

Faculty Advisors, Electronica

Sh Bhuvnesh Sharma
Sh. Neeraj Garg

E.C.E
Electrical Engg.